Empower Los Angeles Lodging Industry and transform it into a political force.
We would like to thank the following groups and individuals for their help.
The United States Supreme Courts ruled on June 22, 2015 that the routine searches by the LAPD under LAMC 41.49 is UNCONSTITUTIONAL.
Guest Privacy is now protected!!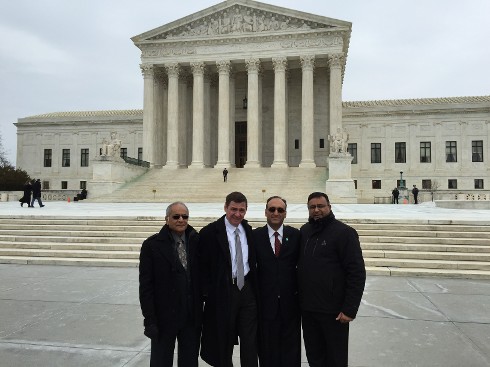 An association of hotel owners have been granted a public hearing in front of the Los Angeles City Public Safety Committee. The hotel owners will testify about the enforcement of a recently adopted ordinance that imposed extensive record keeping requirements upon motel and hotel operators. Any violation is a misdemeanor in the City of Los Angeles.

As written in ordinance 41.49 LAMC, a guest who attempts to rent a room at a lodging establishment in the City of Los Angeles must be denied a room unless they present a valid passport, State or Federal issued identification card. There are concerns about involving the lodging industry with the heated immigration issues. Even guests who travel to Los Angeles were unable to use their Mexican Consulate IDs to get a room until NELAHOA lobbied City Council for the IDs to be accepted by Hotels in Los Angeles. Los Angeles City Council passed the motion and the Mayor signed it into law on July 17, 2007.

The new law also allows officers of the Los Angeles Police Department to enter the premises of the hotel establishment without a warrant to review guest registration card. This tactic without due process may impose on the privacy of guest. Who would want to stay in a hotel in the City of Los Angeles knowing that the LAPD/LAW ENFORCEMENT officers are running background checks on them while they are sleeping or even after they have checked out of the hotel?

The Ordinance in question was adopted by the Los Angeles City Council in October 2006, and requires hotel and motel operators to maintain detailed information on each guest, including name, address, driver's license number and expiration date, vehicle make, model, and license number. These records are then required to be kept for 90 days, in sequential order, and available for immediate inspection by police, without notice.

"If a single piece of information is missing, or just written hastily, or if a single card is out of order, our members are subject to criminal prosecution. What other business is subject to such harsh penalties for paperwork," asked Patel.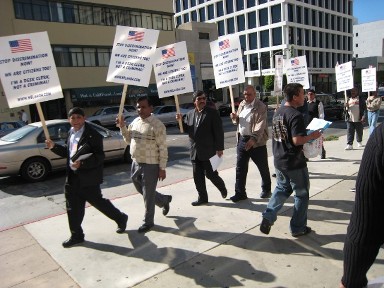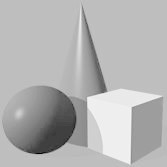 The Association is lobbied for a change to the Ordinance, to reduce the penalty from a crime to an infraction and a fine. "We appreciate the support of the Asian Pacific American Legal Center, the American Civil Liberties Union, the Eagle Rock Chamber of Commerce, Assemblywoman Nell Soto, and Los Angeles City Councilman Jose Huizar," said Patel.